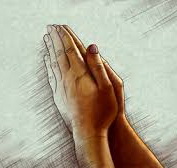 "Pray. Prayer works!" said Canon Peter Winstone, a former Vicar of Fewston with Blubberhouses.
"That is one of my deepest convictions. Of course it only works if we pray according to God's will. Prayer brought in the money to repair the Washburn Valley churches, but prayer was accompanied by generosity, hard work, careful assessments.
"Prayer will not always convert the unconverted, for prayer cannot overrule other people's freedom to choose the highway to disaster. And prayer for healing is answered in many ways: sometimes by healing in this life, sometimes by healing of the mind but not the body, often by healing in the next life. Jesus' miracles were the breaking in of the next life into this life, and that still sometimes happens."
Prayer requests for Sunday worship can be made by choosing the Prayer Topics option on the Contact Us page
At both Fewston and Blubberhouses there is a PRAYER BOOK where visitors can write prayer requests which are prayed for at the next service.
Resources for Prayer
Prayers for Today's World
This Church of England website offers prayers on many topics including:
personal circumstances
topical crises
global situations