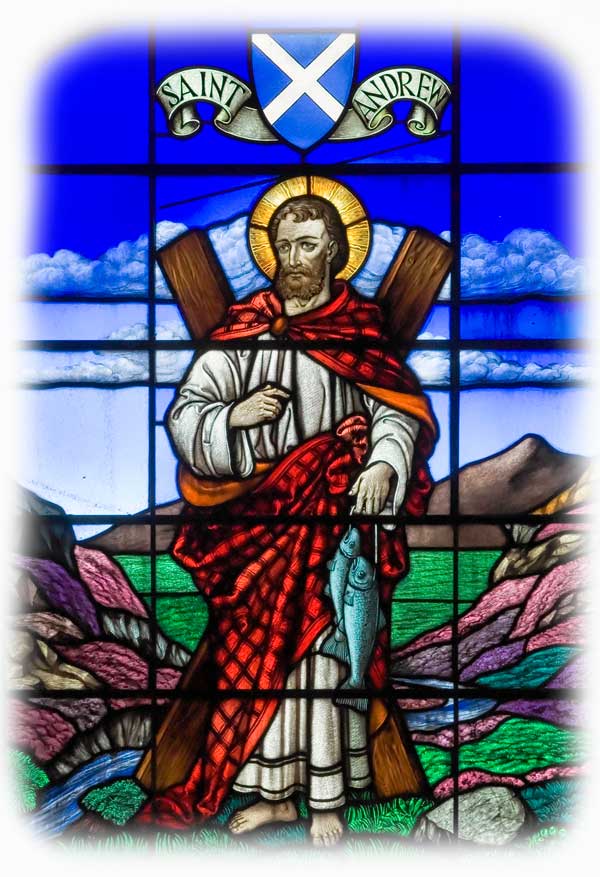 to whom the church at Blubberhouses is dedicated, was one of the earliest Christians being called by Jesus to be an apostle along with his brother, Simon Peter. Andrew and Peter were fishermen from Capernaum.
In all New Testament lists of the apostles, Andrew is among the first four. He was a follower of John the Baptist before becoming a follower of Christ.
Little is known for certain about where Andrew preached or died or was buried but there are links with Greece and it is thought that he was crucified in Patras. Legend has it that his remains were taken from there by St Rule to Scotland, the place on which Rule came ashore on the east coast becoming known as St Andrews.
From the 10th century Andrew was depicted with a diagonal cross (a saltire) which has been part of the Scottish flag from the 12th century. St Andrew's Day is 30th November.